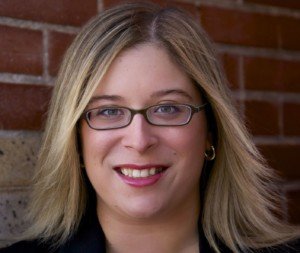 Laura's practice focuses on franchising matters for both franchisors and franchisees, business transactions, intellectual property, and commercial real estate.
When clients describe working with Laura Liss, they consistently commend her professionalism, practical business advice, and availability to talk through questions in a way that makes legal jargon easy to understand.
As a solo practitioner prior to joining Brown & Kannady, Laura knows firsthand the risks and rewards of having your own business and enjoys learning as much about her clients' businesses as possible.
While representing franchisor and franchisee clients, Laura has negotiated numerous Uniform Franchise Disclosure Documents (FDDs) and franchise agreements. She also handles a broad range of franchising and licensing issues, compliance with state franchising laws, and advises current and potential franchisees. She also serves as a trusted adviser on a variety of franchise restructurings and franchise association matters.
Laura's experience includes:
Drafting and updating Uniform Franchise Disclosure Documents (FDDs), franchise agreements and other franchise related agreements.

Assisting franchisor clients with state registration of their FDDs, including responding to state regulators' comment letters and reviewing advertising materials.

Representing current and prospective franchisee clients.

Commercial real estate leasing and purchase or sale negotiations.

Counseling clients in the purchase and sale of businesses (both franchised and not).

Preparing trademark filings, renewal applications, and licensing agreements.
Laura also counsels non-franchised and franchised business owners and prospective entrepreneurs alike on a variety of corporate matters including business formation, contracts, trademarks, buying and/or selling a business, and commercial real estate matters like lease review and negotiations and purchases/sales.
Laura previously worked in a variety of settings, including in the counsel's office for multiple healthcare organizations where she focused on HIPAA privacy and security compliance, and later in private practice defending clients facing alleged securities violations, giving her a breadth of experience from which to draw.
Laura was raised in the Chicago suburbs and originally moved to Colorado to attend the University of Denver, Sturm College of Law. Outside the office, Laura enjoys cooking, scenic hikes, and watching "Shark Tank."
Education
J.D., University of Denver, Sturm College of Law
B.A., Tulane University of New Orleans, Cum Laude
Laura also attended the Sorbonne (Paris-IV) during her entire junior year at Tulane, where she completed all courses and coursework in French.
State Licensing
Colorado; U.S. District Court, District of Colorado; U.S. Court of Appeals, Tenth Circuit
Illinois
Professional and Community Involvement
Chair, Franchise Subsection, Colorado Bar Association (Jan. 2016 – Present) –  Advocate in support of the franchise business community's interests before the legislature and the Colorado Bar   Association's lobbyist; Organize CLEs for local franchise attorneys
Second Vice President and Trustee, Denver Bar Association Board of Trustees
Co-Chair, Vignette Sub-Committee of the Professionalism Coordinating Council, Colorado & Denver Bar Associations – Produced and filmed vignettes of good and bad examples of professionalism to present nationally to educate attorneys on how to act professionally with other attorneys and clients.
Member, Executive Council of Denver Bar Association Young Lawyers Division
Member, Forum on Franchising, Business Law Section, American Bar Association
Member, Doyle Inn of Court
Member, Colorado Bar Association, Business Law and Intellectual Property Sections
Member, Women's Franchise Network – Denver Branch of the International Franchise Association
Professional Mentor to First Year Law Students, University of Denver Sturm College of Law
Presentations
Advanced Business Contracts – "Preliminary Contract Considerations to Address in Letters of Intent" and "Representations and Warranties: Traps for the Unwary." Prepared Remarks and Written Materials as Co-Presenter of Advanced Business Contracts Presentation, Nov. 11, 2016.
"Protecting Brand Identity Through Trademarks and Copyrights." Prepared Remarks and Written Materials as Co-Presenter of Winery & Vineyard Law Presentation, Dec. 11, 2015.
Recent Articles published in the Colorado Bar Association Business Law Section Newsletter