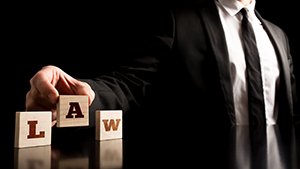 Let's face it. Many business people see lawyers as a necessary evil at best—and at worst, a road block in the negotiation process. At Brown & Kannady, LLC, we are completely focused on getting your deal done expeditiously while protecting your business and legal interests—whether that means helping to get your products into the hands of your customers, forming important strategic alliances, or advancing the development of a new technology.
The lawyers at Brown & Kannady, LLC have worked inside major corporations, hiring lawyers and law firms to negotiate business transactions. We know first-hand what it takes to structure, negotiate and close a deal, securing the optimal terms for our clients while expediting the process to save time and/or manage litigation money.
We bring the core principles of focus, attention and business acumen to every one of our clients, regardless of size or industry. We accelerate our clients' businesses and let them do what they do best—run those businesses and deliver increased value to their customers.
Focus
We focus only on those core services that deliver clear and discernible value to our clients—franchisors, franchisees and companies engaged in the development, sale and licensing of technology or intellectual property. Our experience enables our clients to quickly leverage their concepts, technologies and emerging ideas, and bring them to reality sooner rather than later.
We bring to our clients depth of experience in
All aspects of franchise and business opportunity law

Intellectual property matters including trademarks and copyrights

Software licensing and other technology transactions

Outsourcing transactions

Business mergers and acquisitions

Commercial lease agreements

Litigation

Real estate law

General business matters
Attention
You want and deserve a lawyer who calls you back promptly and responds quickly to your issues and opportunities. With our firm, what you see is what you get. We don't turn our files over to a junior associate. Your attorney works on or supervises every aspect of your matter, ensuring no detail that could slow your business down is overlooked. We don't think timely counsel, personal service and experience are reserved for Fortune 500 companies. Every client deserves that treatment from us—and they get it.
Acumen
Business doesn't operate in a vacuum, but some lawyers think it does. Good legal counsel works in the real world. As lawyers who have worked in-house and in private practice, we have been on both sides of the table in contract negotiations and licensing deals. We know your legal budgets aren't endless, and neither is our counsel. We deliver advice that adapts to, optimizes and expedites your particular situation.
We don't wrangle every tiny detail of a deal just to demonstrate our skill. Instead, we'll walk through all the aspects of a transaction, counsel about areas where it is wise to negotiate, move a deal forward and achieve your goals. Our emphasis on core legal areas means we've seen a lot of deals. We know the sticking points and the areas where legal dollars are too often wasted on endless negotiation. We'll help you navigate the process to achieve your optimal results.